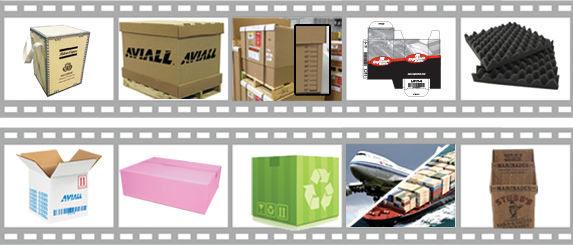 Welcome To Amerisource Container
At Amerisource Container we are more than a box manufacturer. We are an ideas and solutions company. We strive to become a valued business partner in helping our customers — large and small — package, transport and manage inventory for packaging products of all kinds. It just happens to be that corrugated products are our primary area of expertise. 

So a partnership with Amerisource Container isn't just about buying boxes. It's about building a relationship with a knowledgeable, trusted, committed sourcing partner; delivering value to your business; and actively contributing to your success in the marketplace.

Whether you are looking for quick-turn, short-run custom Jumbo boxes, conventional shipping containers, custom-printed corrugated boxes, or custom packaging, Amerisource Container is here to deliver the right packaging solution on-time and on-budget.

Our mission is to bring you quality, reliability and continuous innovation at a fair price. Amerisource Container provides a host of services developed to address fundamental issues facing our customers every day. We are dedicated to helping our customers lower their total cost of procurement through improved efficiency, better design to maximize their packaging spend, and enhanced productivity, while providing the best customer service experience. Amerisource team members have worked long and hard in building a world-class and operationally superior supply-chain organization, which today by any measure is the most customer-centric in the business. It has taken us a few years to get here, and now we are very proud to be one of the fastest growing packaging manufacturers in the industry.

We possess exceptional supply-chain knowledge and draw from our collective packaging industry experience of 95+ years to implement comprehensive, high ROI customer solutions. We don't just accept the norm -- we push the limits to see what more can be achieved.

Today, Amerisource team members are actively building a platform to develop customer-specific programs for all of our customers -- improving everything from process information flow to inventory management to materials procurement.

Packaging supplies and systems are critical components of your business operations. Amerisource Container can help you achieve lower operating costs by driving innovation, sustainability and productivity. We are true business partners, offering our customers the support, scalable resources and a wide range of specialized market expertise they need to grow their businesses.
Industry Partnerships